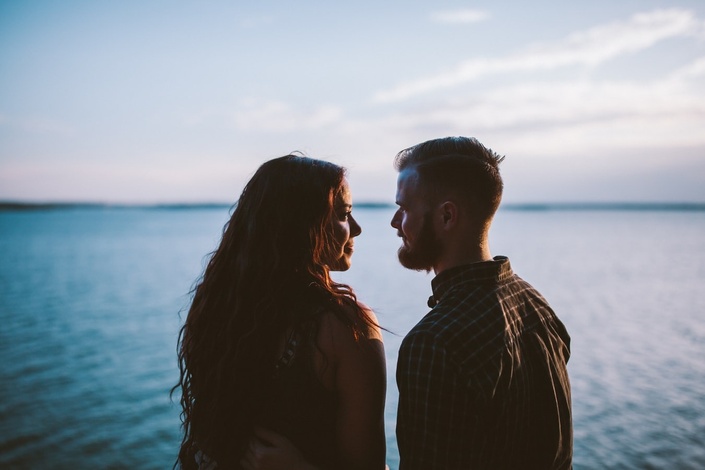 Boundaries and Consent Training
How to Create the Intimate Encounters that you Desire
Have you ever struggled to ask for what you desire most in intimacy?
Do you ever feel torn between your desires and your inhibitions?
When someone else initiates an intimate situation, have you ever felt confused about whether you want it or not?
Have you ever entered into intimacy and then regretted it afterwards or felt confused the day after?
Do you struggle to express yourself when asking for your desires and needs?
All of these issues are in the realm of boundaries and consent, a subject sadly lacking from most school curriculums.
Most of us were raised with unconscious intimacy....in which people try to fulfill their needs in sneaky ways. Think of the hand sneaking under the clothing, getting the other person drunk enough to get away with intimacy, turning out the lights and trying it on...
As we move into Conscious Sexuality and Tantra, we start to look for new ways to enter into encounters. How can we become more honest and open with what we want? What can we do with the shame and embarrassment about asking? And how do we deal with rejection?
In Tantra we discover that boundaries are not all about out "no". They are actually about creating the container that will facilitate our greatest expansion. They are about facilitating our "yes"!
We move away from someone sneakily trying to take, and another fighting them off with boundaries. And instead we become two (or more) adults taking responsibility for what we desire, and able to ask for what we need.
It is all about becoming SAFE to EXPAND.
We all actually desire mind-blowing expansive experiences. And we all have our own set of fears, past traumas and inhibitions.
Bridging between these two oppositions is the skill of knowing what we need and being able to express it.
This seven-part series is a guide to getting in touch with your needs, knowing your fears, expressing your needs and communicating it all with those you wish to interact with.
And yes that means new people, but it also can include those who have been intimate with for years! If you didn't practice conscious communications about your desires and needs before, then even a couple who have been together for decades can benefit from these practices and skills.

This is a process. It can facilitate healing from our past experiences that were less than conscious. And also help us heal from trauma in which our boundaries were violated in the past. It is essential in such cases to find a voice to express your boundaries.
It is a journey of empowerment. To own your desires and be able to ask for what you want. To know when you want to give pleasure and when you want to take it, and start to be able to fulfill your own needs.
It is a journey of greater clarity: to understand the mechanics of desires and fears, and be able to create the experiences that you want without hurting or taking advantage of anyone else....intimacy win-win situations!
These skills are an essential part of any Master Lover skill set; the very foundation of your intimate connections with others.
Are you ready to get empowered?
Your Instructor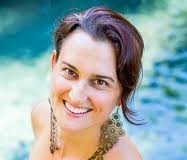 * International teacher and founder of Tao Tantric Arts
* Hay House author for the book "Tantra Made Easy"
* Has the no 1 Tantra podcast on Spotify
* Runs Couples retreats at The Tantric Couple
Her journey began with a degree in Experimental Psychology at Oxford University, which she followed with a quest to find spiritual awakening in the great mystical land of India. Once she found Tantra, she knew this was the path for her.
Shashi trained in Tantra:
*in the Osho lineage
*with Master Mantak Chia (Taoist lineage)
*Agama Yoga (classical Indian lineage)
*Tantra Massage (Mahasattva Sarita, Daniel Odier and John Hawken).

She has worked for 15 years with men, women and couples, resolving issues in sexuality and intimacy, and helping people access states of expanded consciousness through sex.
Frequently Asked Questions
When does the course start and finish?
The course starts now and never ends! It is a completely self-paced online course - you decide when you start and when you finish.
How long do I have access to the course?
How does lifetime access sound? After enrolling, you have unlimited access to this course for as long as you like - across any and all devices you own.
What if I have never done any Tantra before?
This course is an excellent starting point for Tantra, as well as a great tool for experienced Tantrikas!
How long will it take to complete?
This is up to you. It is recommended to do one class at a time, and integrate the practices into their life before doing the next. However, if you want to "binge watch" the whole course, then go ahead!
If you feel ready to step into a new level of empowered intimacy, then this training is for you.